The grunge influence in the band we're featuring this week is more than just a little obvious. But give their music a listen and you'll pick up on the garage-rock/punk/pop sound that your mom might just call "noise" but you see for what it is—a raw performance that demands all of your attention.
The Black Ends who just released their EP Stay Evil last month, are comprised of Nicolle Swims on vocals/guitar, Jonny Modes on drums and Ben Swanson on bass. Swims wrote about the decision to dedicate the EP to the memory of George Floyd in an interview with KEXP.
Name: Black Ends
Website: https://gunkpop.com/
Socials: Instagram: @black.ends, Twitter: @EndsBlack, Facebook: blackendsblackends
Song to know: Monday Mourning and Low
The following interview has been edited for length and clarity.
Can you give the story of how Black Ends came to be and when that was?
I met Ben back in college [at the] University of Idaho in 2012. We played music together a bit but then I moved away for like 6 years. Once I moved to Washington, he asked if he could play bass for me and I said yes. We have been married ever since. I met Jonny in a basement at a show he was playing and thought his drumming was cool so I asked him to come play with us one day and it's been great.
Why do you think Seattle's music scene has always been so vibrant?
Seattle just has musicians who really care about the music they're making most of the time. I'm not sure what makes it vibrant. Maybe it's just that people care about the art they make.
Favorite local venue you've played? Favorite local venue to see a show at?
Oh that's a good question!  My favorite venue I've played is probably the Sunset [Tavern]—I just fucking love that place, it's so welcoming.
House shows are probably my favorite way to see shows honestly. They just have an incredible energy I can't really describe.
How would you describe the Black Ends' sound? Who are some of your influences?
I like to call our music "gunk pop". I honestly just want to make gross sounding pop songs with distorted guitars and poppy drums. I'm really influenced by Nirvana; were really good at making edgy pop tunes haha. Jeff Buckley, Elliott Smith, Nina Simone, Jorge Ben, The Jesus Lizard to name some more.
You just released an EP Stay Evil which you dedicated to the memory of George Floyd. Can you explain what went into that decision?
I mean it just seemed like the right thing in my mind at the time. I was angry and pissed off about it when it happened and I decided to dedicate the album. I'm still angry. All of the music I make is for George Floyd and for every other black person who has been killed or harassed by the police.
I really love the album artwork for Stay Evil can you tell me a bit about it?
I actually found the artist, Wayne Horse on Instagram one day and I was in awe when I saw that painting. I really loved it and thought it would be perfect for the EP. I was searching for good art for hours on there before finally finding it.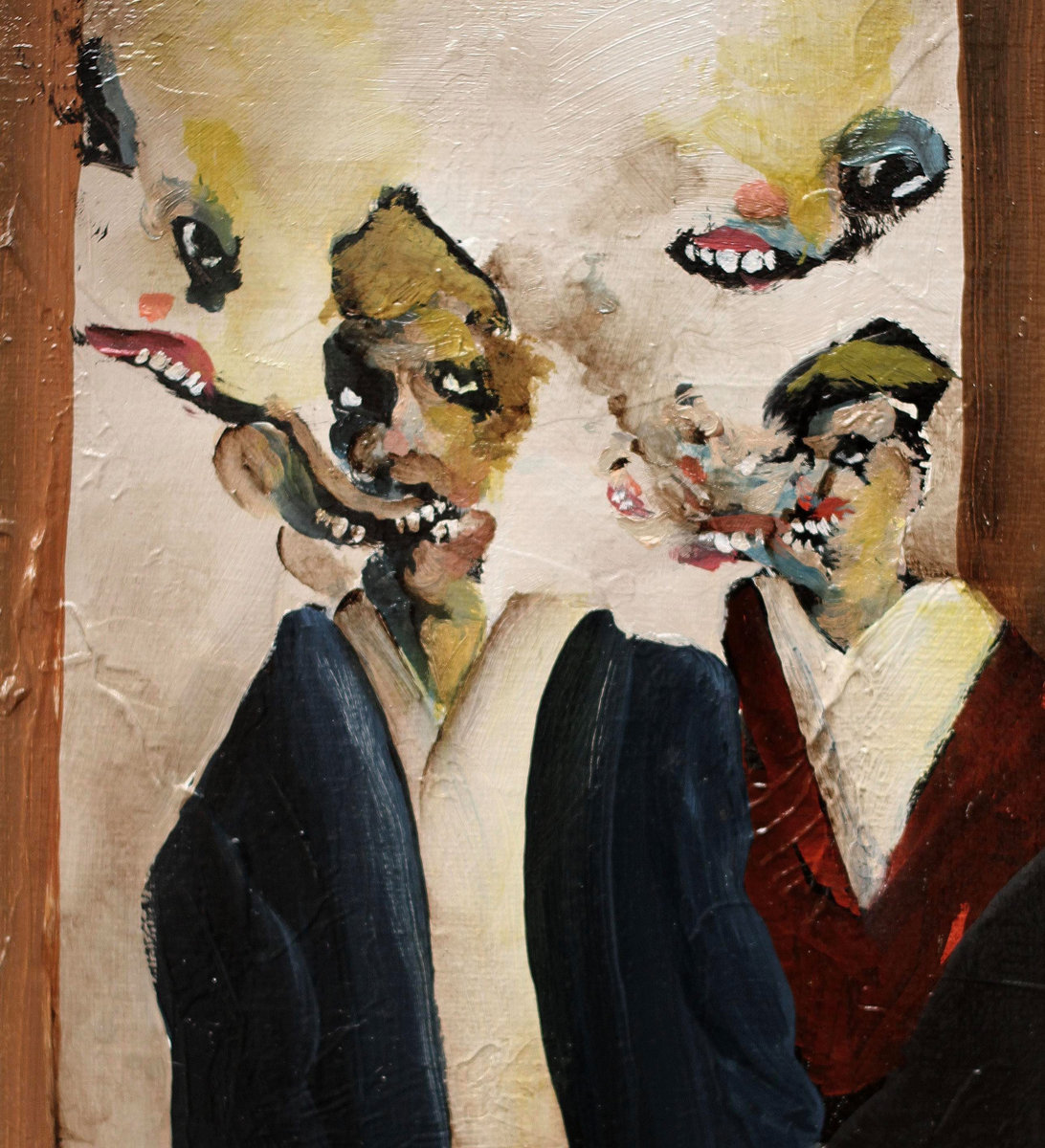 COVID has stopped all live music for the foreseeable future, do you all have any ideas or plans for what these next few months might look like?
No idea really, the band got together for one outdoor practice a couple of days ago- I have a feeling things won't be okay for a really long time so who knows what's going to happen. We might keep practicing outside – and maybe we will do live-streams in the future if things don't seem as bleak as they do right now. I'm writing songs at home for the most part right now.
Where can people find your music? How can they support you and other local musicians during this pandemic?
You can find our music on mostly all streaming platforms besides Amazon 😈. Help musicians out by buying merch or albums on Bandcamp, try and watch live streams. Just help out and support in any way you can really.
Favorite song from a Seattle area artist OR about Seattle/the PNW?
Probably Gimmie the Power by Beverly Crusher!